Product Description
260D CD Transport with optional DAC
CD Transport with optional 32-bit/192kHz DAC
AES/EBU, Optical, S/PDIF digital outputs
ƒM-Quattro gel isolation
ƒCRM-3 Remote control
ƒRS-232, SimlinkTM, IR
Like two products in one: CD player and standalone DAC
A true high-performance, high-end, affordable digital product that meets current and future needs. The MOON 260D CD transport with optional 32-bit DAC is the next evolutionary step in combining high-performance, useful features, CD playback and music streaming all into one chassis.
Design features

Proprietary CD drive system mounted on our M-Quattro gel-based 4-point floating suspension for vibration damping, allowing ambient and spatial cues in your recordings to come to life like never before.

Two (2) digital outputs – S/PDIF and AES/EBU.

Optional True 32-bit asynchronous Digital-to-Analog converter.

4 digital inputs (S/PDIF x 2, TosLink x 1 and USB x 1) allowing for a connection to virtually any digital source.

USB input with galvanic isolation.

Specifications

Frequency response (full range)

2Hz - 100kHz +0/-3dB

THD @ 1kHz, 0dBFS (A-weighted)

0.005%

Intermodulation distortion

0.005%

Dynamic Range

120dB

Signal-to-noise Ratio

120dB @ full output

Channel Separation

116dB

Intrinsic Jitter

1 picosecond RMS

Analog Output @ 0dBFS

2.0 V

Analog output impedance

75Ω

PCM Bit-depth range

16 - 24 bits

PCM sampling frequency rates

44.1 - 192kHz

Shipping weight

16 lb / 7.5 kg

Dimensions (width x height x depth)

16.9 x 3.4 x 13.1 in

42.9 x 8.6 x 33.3 cm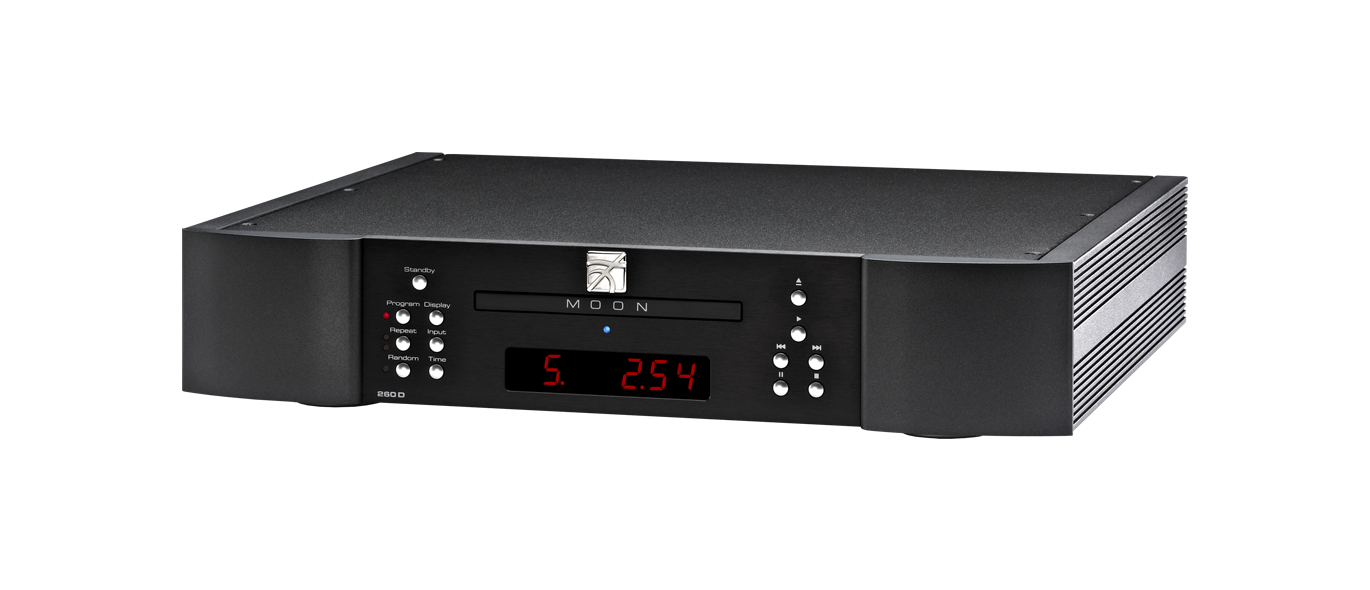 Territorial Restrictions Apply. In-store Purchases Only..
Product Videos
Custom Field
Product Reviews